Helllooo my Royals!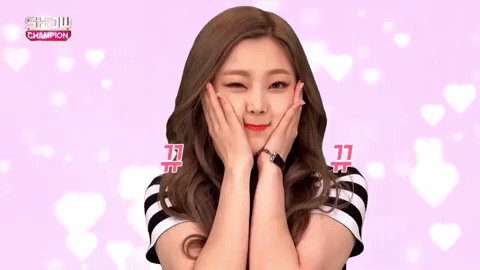 Hey guys I just finished this drama….at work -_-
😀 But I liked it more than I expected I would!
Let's go on with this week's review.
Last  drama: Radiant Office : Drama review
This week's drama: The liar and his lover
Hangul: 그녀는 거짓말을 너무 사랑해 RR Geunyeoneun Geojitmaleul Neomoo Saranghae
Release Date: March 20 – May 9, 2017 (16 episodes )
Actors:
Do I recommend it: 50%!
DramaFever rating: 4.6/5
Comments:

I have to say I loved the casting. Especially Lee Hyun Woo who is a massive actor despite his 24 years. He has 10 movies and  13 drama series under his belt. He's played on To the Beautiful you, Scholar who walks the night, Moorim School, Secretly Greatly and now this  drama. I like him, but he seems to play reserved and serious roles a lot. I like his personnality though, he was perfect for this role. That serious guy, or quiet, who is actually a really good guy that falls in love with a girl with lots of spark, but his gentleness will make him perfect for her. Fits the role perfectly. I always have the same wish when I see him: AH! I wish he wouldn't be so sad and laugh more. I guess I tend to forget this is a drama, and he doesn't really feel that way.

I also could see the chemistry between the whole cast, even before that over the top happy ending that seems like it will last forever.

Lee Seo Won is also a good frenemy. He has the looks, the charisma, the confidence that Hyun Woo doesn't project. But in his role, he lacks openess, the only thing that the good-guy seems to have.

Choi Min Soo had much to little screen time. Man I love that man. I was glued to his character every time he was on a scene. The personification of sensibility, wisdom and play dumb.

The OST wasn't my favorite at the beginning but was brought to life in the second part of the drama. BTW, they repeated the songs so many times that by the end of the drama you sing with the characters totally understanding what they want to convey in that scene. HAHA! babo cheorum. 😛

Joy… well joy was ok, there was too much of..shyness…uncomfortable….idk how to describe the feeling. At times she was acting well and some other times it made the scene awkward. But it was her first drama so we'll let it be.

BTW me too I like to be friend's with Crude Play.
Radiant Office  OST:
Typical K-Drama Scenes:
your enemy will become your friend
Hospital scenes
All the guys want to steal your girlfriend
You meet your idol
Teachers hate you
Sweeted mother ever
poor-girl/ rich guy
Food will cure your ackes
depressed walks on the bridge
Synopsis *** SPOILER ALERT***:
How shoul I start this…
BTW..this was a  japanese manga "Kanojo wa Uso o Aishisugiteru" by Kotomi Aoki!!
So Kang Han-Gyeol or K (Lee Hyun Woo) is the producer for Sole N Entertaiment. He was going to debut as the bassist for Crude Play but instead was convinced to stay as a Producer, as a hidden member, and let Seo Chan Young ( Lee Seo Won) become the bassist in his stead.
The agency than started lying and never played live on stage, except the new bassist. This made Chan Young insecure and always felt like a replacement who never fitted or was wanted in the band. He was replacing K, who was an awesome producer and was never able to equal him.
The mood in the agency wasn't too good, the CEO being manipulated by the head company Who Entertainment. That woman is just fearless.
There is Yoon So Rim who is a high school student, who only goes to school to sing apparently.
One of her teachers even blocked her from coming in class, but one of them does everything to help her career. She has been doing auditions and failing, because of a childhood trauma.
Han Gyeol broke up with Yoo Na and was feeling really down while So rim was just trying to go on on with her life. During a very raining audition day he sees her, and lends her his umbrella. That's their first coincidentional encounter.
With the help of her teacher she still ends up a trainee for Sole N. She doesn't tell Hang Gyeol because he told her he didn't like singers. And Hang Gyeol didn't tell her neither that he was the famous Producer K. Because of this lies, Hang Gyeol missed the chance to be the her producer and the producer for the band ended up being Chang Young.
Chang Young wanted revenge for his feelings and just wanted to be better than K at something. Soon the rivalry and the secrets are uncovered.
Many problems also rise, Yoo Na becomes jalous of K and takes revenge on so Rim. Chang Young falls in love with So Rim and blind jalousy becomes a problem for Chang Young. So Rim feels the pressure of debuting too fast. Crude Play's secret is discovered by the public. CEO Choi is being threatened by CEO Yoo of WHO entertainment. Yoo Na becomes CEO Choi girlfriend. CEO Choi and K become enemies.
Everything becomes a mess…seriously even Jin In Ho, the drummer of Crude Play, thought of suicide to make the problems stop.
This was a wake up call for all of them. How much more are they willing to give up for the company to make money? How much more will they be living in shame just to follow orders? Will they ever make music that they love, or will they be forever liars? How much longer are they willing to betray one another just to make #1 on the charts?
But then, K decides it's enough lies, and he wants to protect So Rim, Crude Play and make music for a band and not only force someone to play the music that he wants.
Soon enough Crude Play begins making changes. So Rim is influenced by that and, her eyes now opened, refuses to follow Who Entertainment's selfish demands.
they take their lives and musical futur in their hands and soon life is pink again. I have to say this part bothered me, I feel it was a bit rushed. One day is depression and then, the next episode they are all lively and hopeful. I wasn't ready to be happy yet, I needed transition.
Yoo Na becomes and outcast, but Crude Play and Mush&Co, So Rim's band, become very close. They learn to have fun and get to know each other through company bonding-time and drinking nights. By the way, Hang Gyeol only drinks a cup of beer before being knocked out cold, drunk! So Rim is a great drinker though!
So it all end's up happy and jolly forever after, they will probably be weddings, albums and kids one day. 😛
Well that's it for today!!!
Annyeong!!! 내 블로그로 많은 사랑을주세요!!!