Hello my Royals!!!
It is my pleasure and my honor to introduce to you YOOMI.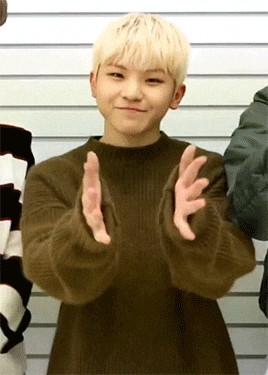 I've been following her for a little while now and I had the amazing honor to be able to interview her. #dreamcometrue #interviewingsomone 😂
You'll be able to know her better throughout this interview. Through the questions, you will get to know her past, her current career, and personality! If you like this, please give this article some love so I can do more of these interviews.
YOOMI Interview
Yoomi is a Swedish musician who has caught a love for the Korean music genre "K-pop". She has many years of experience as a Japanese J-pop musician but decided to change a turn on her music career and do music she really can relate to.

-Shuyi Entertainment
Yoomi: The Professional
Q: I saw you began singing in Japanese and now you are pursuing your career as a KPop artist. What made you feel like the Korean music style was a better choice for you?
A: I wanted to change style because of my age and music style. The Korean music style fits me better and I feel more open with this music style as an artist and person.
Q: You are now signed with SHuYi Entertainment, based in China. How do you handle all that traveling? Is it hard?
A: SHuYi Entertainment is a label that pays for the travels and promoting in any kind. It's not hard, but it's a lot of work.
.
Q: You released your first official single, written by yourself, on August 1st, 2017 called Annyeong. The song speaks about love and relationships. How would you describe that song? What's the message behind the lyrics?
A: The message is that you don't need a man/boy to survive. That you are strong without a man. You are a strong woman.
This is a very positive message to all women out there. Not specifically in man and woman relationship but woman are able. In my perspective and my own opinion, it is important that everyone finds themselves able and strong. Fighting!
Q: It was also your first experience shooting for an MV. How was it like?
A: It was great! a lot to do in a short time, but it was fun. Since it was recorded in China, it was extremely hot at the time. Sometimes it was difficult because people were in the way of the recording or taking pictures. The clothes got sticky too because of the heat.
Q: How difficult is it to learn choreographies?
A: It depends on the dance, if it's easy, its fine, but if it is a hard one, it takes more time. Sometimes I have more time and sometimes less.
It would be about 4 hours a day and sometimes in heels too. I mean, I'm barefoot in my living room and I can't dance one KPop song without being dead. Surely, being an artist is not easy.
Q: For new songs and projects, how often and how long do you practice?
A: For the recordings, it's different, because you can practice a lot but, I will always change it in the studio and do it better. When I'll practice for a live/tour it's easy but hard work. You need to think of much more than just the song.
Q: You were also present at the Korean Cultural Festival in Stockholm. How does it feel to meet your fans?
R: It was fun. I walk around and danced at the KPop party.
Q: You said that you will be releasing new songs soon. What genre of music will it be? Are there any dates yet?
R: The date is not set yet, but it will be a cute pop song.
Q: What are the main differences when working in Korea, Japan, and China?
R: It's easier to work in Asia in general because they understand the industry, but in China is great.
She also said that she is excited as she is progressively moving to Asia. I think I would be nervous, but isn't it a great thing when you are doing your dream?
Yoomi: The Person
You are probably wondering what kind of music she likes or what her taste of music could be. If you don't know her, you might be curious about what kind of music she might make.
Q: What are your music influences?
A: Pop, rock, and R&B.
Q: Which KPop artist inspires you?
A: BTS, 2ne1, Beast, INFINITE, F(x) and Black Pink.
Sadly I learned that she didn't watch BTS's comeback but😔 it's ok, I guess she was busy!
Q: To make a connection with the content of my blog, what is your favorite KDrama, KFood, KSnack and KBeauty product?
A: I love Yoo Seung Ho, Choco Pie candy, Super Panda face mask, Korean BBQs and Food.
Yoomi: The Positive
Q: How do you handle mistakes while performing/recording?
A: I move on and don't think about it. I'm good at improvising when I'm live. Sometimes I laugh, depending on the song.
Q: Do you have any advice you would like to give to those who aspire to be artists?
A: Work hard, have fun. Never regret things, never give up and believe in yourself.
That is surely I nice way to finish this interview. It was truly an honor for me to be able to interview Yoomi.
If you want to see her social media, here is Yoomi's links:
Thank you very much for reading this interview. It was a fun and valuable experience for me. I hope you will be able to follow Yoomi in her career and expect a lot for her future projects!
Disclaimer: Everything on this article was pre-approved by the artist before being made public.