Hello Royals!!!
I purchased Bangtan's new album LOVE YOURSEF: HER. And trust me, it was so hard just to listen to it.
So I purchased it through Amazon, after Big Hit officially announced that Canada and USA could purchase it there.
First of all, I was so sad, and a bit deceived, that we had to wait a whole month more for us to receive our albums. But, what can we do. At this point, I knew all the songs, and it frankly killed the "first listen" moment -_-.
I was also afraid since around the time I had heard some problems with that late batch, and I was still waiting for my album.
Jiminie's birthday came, I was in all the hype because I just love that mochi so much. Guess what? He was my three colored cat because my album came on his birthday.
So that was me fangirling after I received the album at home. I was so extatic. So I wanted to make an unboxing video. I only realized after the video was made, and everything was opened that I never pressed the record botton. You can probably guess how I felt after that embarrasing moment.
So, after being so busy, I finally was able to listen to the whole album a few days later. Guess what…I wanted to put it in my PS4, but PS4s don't play audio CD's. No problem, I'll play it on the PS3 then! NOPE! PS3 dies right at that moment, will not turn on.  Fine!!!!! I will play it on my brand new laptop. NOPE!!! Brand new laptops do not have CD readers. WHAT??? Fine, I will put it on my old computer then. NOPE! I forgot I broke the charging cable and it will not turn on.
Is life against me actually listening to BTS??? I just want to hear their voices at this point.
Since I do not quit, I decided to buy myself a cd player. So finally here I am…after life struggles, ready to make the review.
BTS Love Yourself: Her…the album
Like I said before, I chose a random version of the album on Amazon. I got the E version. But after seeing the picture I have to say the O version is my favorite.
It came a little bit dented on the side (see picture below), but I have to say the esthetics of this album are beautiful. The hologram for the flower and everything is so delicate and beautiful. The packaging is well thought also.
It came with the NOTES book:
The stickers sheet:
BTS Love Yourself: Her Review
Serendipity
Jimin made a wonderful work with this song, which is the album trailer or intro song. He improved tremendously with his voice capabilities. His RnB style fitted this song like a glove. In the MV I can say that his gift to captivate this audience transpired and the MV is just plain beautiful.
It kind of made me think of The Little Prince book, but also the Blood Sweat and Tears MV. This is a beautiful love song, speaking of the happiness felt just for having that person's presence. The feeling like it was meant to be, or that you were always meant to be together. This song has no definite pronouns, it's genderless. I love it. It raised my expectation of this album to a 1000%. This is Jimin's favorite song of the album, I used to think it was my favorite…until I heard another one.
DNA:
This MV was amazing. The camera work, the wide shots to show the choreography, the special effect, the colors, the imagery, the quality, the everything! What can I say….Taehyung's voice is a work of art, it's so deep and soulful it's illegal. Suga and RM's cuteness is to die for. J-Hope singing and choreo steps in the end is on point. Jin's lines and voice is perfect. Lastly, Jimin and Jungkook's voices and dance step are always on point, I can't.
The lyrics again are genderless. RM was right when he said that Serendipity was the perfect song to introduce the title song DNA. Both of these songs are genderless, speaking of love, fate, love and how they are perfect for each other. It's surprising, because, not only the music but the lyrics are cute too. It's unexpected for them to right and sing with this style, but somehow…isn't it so much more BTS???
Best of Me:
Best of me is…addicting. So many people were apprehensive of this song because of their collaboration with The Chainsmokers. I have to say that this song is very good, the music itself doesn't have that BTS umpf or beat drop that we are used to, but their singing brings that BTS vibe that we need. Sadly, Jin only has one line, and that's….not good to say the least.
I was won over by the chorus, but paying attention to the lyrics this speaks of blind love??? Or perhaps giving yourself completely to someone??? They make a good point on making genderless lyrics again. This song tho….could be as much of a girl or a guy. Giving your all whatever happens, being blind in love but at the same time, having that fear that the other person might change or leave. Then what will become of you?
Dimple:
This song is sang by the vocal line only and this time it is obvious it is talking about a girl. Also called ILLEGIRL, because the girl's dimple are so dangerous it's illegal. That's pretty much all what the song says 😛
I'm happy that RM was inspired by his dimples lol! This is not a song that I really like in this album…it's my least favorite let's say.
Pied Piper
If I only follow the music and the chorus, yes I would follow the sound and be interested in what's going on and probably disappear with the Pied Pier !!!!
Until BTS  Army listen to this (from KPOPVIRAL.com):
Stop
Stop watching and and start studying for your exams
Your parents and boss hate me
The video clips you watched, various pictures and tweets
V app, bon voyage
I know that you like it, what do you do when it's good,
Stop. You can make MV theories later
You already have plenty of my pictures in your room
Not one hour, but a year or two flashes by
This song is a reward I give you
Good girl
mmm Army is so lucky that they even wrote a song for them. This song is really a love letter from BTS to their fandom ARMY. Really, and yes their music will win you over.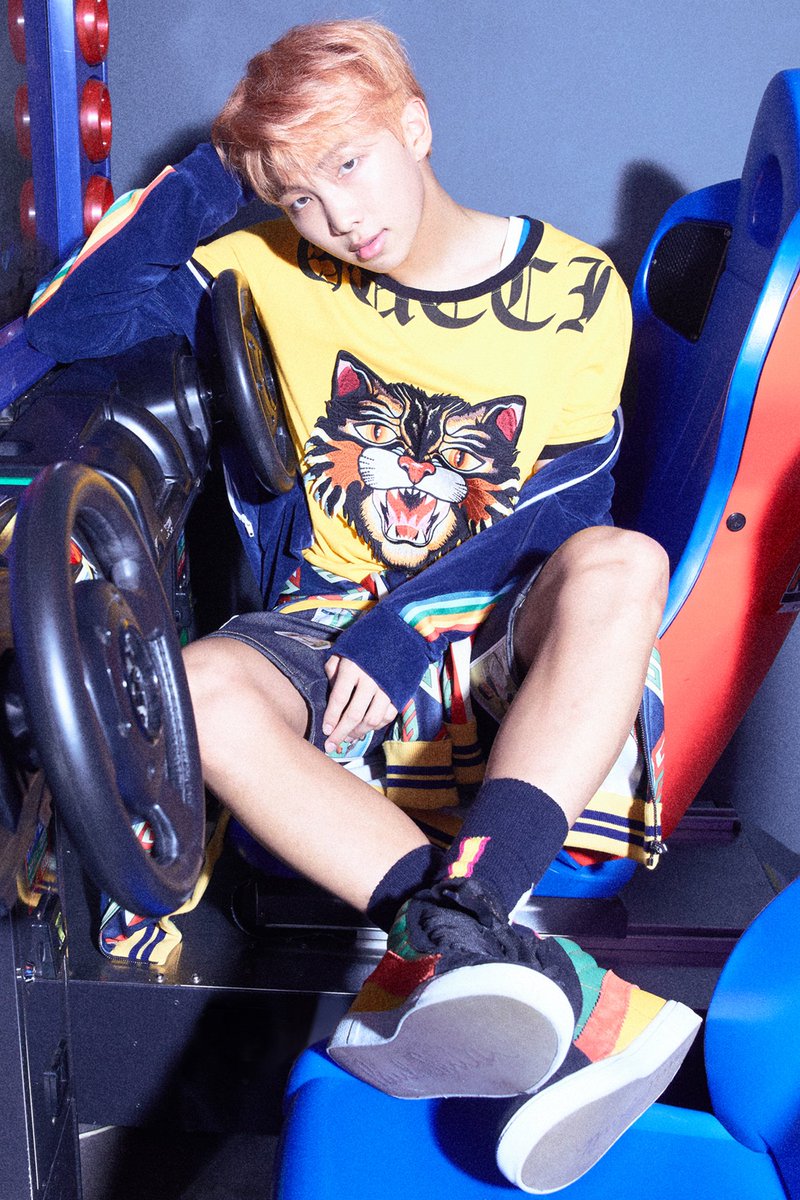 Mic Drop:
Mic Drop is obviously a turning point for BTS, which makes me expect and already want their next album. From all what BTS endured and went through, they have come to this. Started from the bottom and now they are here. The reason why I stand these guys is because of their stories, past, struggles and how hard they worked. They personal lives aren't easy, they are from a small unwanted company and they were often pushed to the side.
In this song they decide to ignore their haters/enemies and just turn the page. They are focusing on what they  do best. The best thing is that, not only did they prove their worth to the entertainment world, but, they have the proof that they are worthy by showing all their trophies and prices. YES! #inspired…or is it #infires ???

Go Go:
This song was written to describe my life. I have money because I worked hard for it and now I want to spend it eating good food. Which is my story every payday. But then, when you are broke, you still spend money because, heck, YOLO!
Not only this song has the funniest, cutest and best choreo, but it is also catchy!
Outro: Her :
Her is an interesting song in this album. Although the album was named after this song…it's completely different from all the other ones. I mean, the album speaks about that perfect and wonderful love that one can feel, fate, destiny and finally achieving your dreams (which the skits amplify). Her speaks of…wearing a mask to be able to please the person that you love, to please her and be loved in return. A mask that you have to wear every morning…. Is this song a glimpse of Love myself???
Sadly, although this song is sang by the rap line, it is not one of my favorites.

hidden song – SEA:
When I heard the first guitar notes I can say I felt in love with this song. This is my favorite one from all the album. Not because it is better, just because the lyrics spoke to me. It speaks to me personally, and I can feel like BTS opened a door to their private life. That song expresses struggle, fear, confusion, strength, fight, determination, loss and life in such a beautiful song.
Their voices, specially that deep V voice, are beautiful and it is beautifully produce. As RM said during his live on VAPP, that song was hidden for 2 years. How many beautiful songs like this can they have??? It's just wow.
Well Royals, that's it for today and this review. I have more reviews coming up like Bobby and Got7.
Press the like button if you like this blog, share and subscribe to know exactly when I upload my blogs and be the first one to read it.
Take care, stay healthy, eat well, sleep well, don't get sick and be nice to people!
Goodbye!