Hey Royals!!!!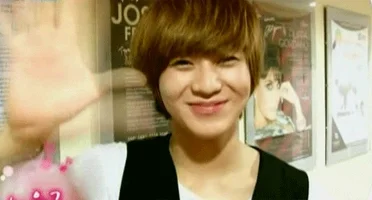 Yes, yes, I know…it's been the longest minute I haven't posted any blogs. My health was bad and I had to be operated, and then recuperate and then be healthy, and HERE I AM!!!
I missed blogging so much!!! And this blog is loooooong over due….3 months overdue… Please forgive your humble blogger!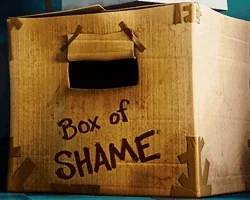 Anyways…Here is what you really want to read:
WHAT DID THE WINNER GET????
Small reminder this was a It's Skin Giveaway contest I made to be won in April of 2017. I took the pictures right after I purchased the items at the store. It was with the winner's consent. She then accepted to take a selfie that would be added in my blog. All the products purchased were following the winner's skin needs. In the giveaway I was trying to make a complete kit for skin needs! Everything said here is with the store's owner and the giveaway's winner knowledge, consent and approval. The It's Skin store was aware of the contest and that it would be posted on my blog. 
It's skin kindly gave the winner an It's Skin bag!
2. The winner wanted a product with snail. I kindly agreed to give it to her. (Lucky her, I don't even give it to myself (ಥ﹏ಥ) )
So that was for 2 special items that were not included in the giveaway items.
Next 4 items:
3) Macaron Lip Balm, Grape flavour
What it is:
A delightful fruit-scented, macaron-shaped lip balm that nourishes and moisturizes dry lips with vitamins and fruit extracts, keeping lips soft and sweet all day. 

What it is formulated to do:
Formulated with shea butter and cocoa butter, Macaron Lip Balm is packed with antioxidant-rich vitamins A, C, and E—keeping lips soft, nourished, and healthy-looking. Portable and adorable to carry, the balm comes in a macaron tin with four delicious fruit flavors and colors to choose from including sweet pink strawberry, fresh green apple, soft purple grape, and tropical yellow pineapple. 
4) Power 10 Toner: VH Effector
A concentrated whitening facial serum-Enriched with Arbutin to combat dark skin tones dark spots & freckles-Blended with Licorice to boost skin metabolism & control melanin production-Effectively relieves skin from redness caused by external stimuli such as UV radiation-Unveils a clearer whiter more radiant & even-toned complexion-Dermatologist-tested-To use: After cleansing & toning take a few drops on palms & rub together to warm the serum. Pat palms on face until serum is fully absorbed.
5) It's Skin Baby Face Lip Tint
6) Cookies & Cream hand cream.
The biggest surprise!!
I was supposed to get only 2 or 3 face masks, but there was an amazing sale and I could get 10 masks for the same price wow!!!
Avocado face mask: High Nutrition mask for dull skin
Honey: Firm & Glow, the best moisturizer
Carrot: Clear Skin
Blueberry: Vitality & Moisture, for younger looking skin
Tea Tree: Balance. (Guys, tea tree is really amazing for the skin, especially if you have acne. But it just does wonders in general)
Aloe: Moisture & Calming
Here is my lucky winner's selfie!!!
I can't wait to do more of these giveaways!!! Maybe some KPOP Albums next???
Alright guys!! See you next time!!!