Hello my dear Royals!
I'm such a bad reader, I hate reading. Well maybe not….I just can't read more than 15 minutes that I already want to do something else. This makes reading an interesting book very long, painful and usually ends up not read.
So, I usually try to find reasons or ways to make me more interested in what I am reading. So why not buy books written by Kpop idols??? That must be interesting.
So here is what I have found:
Books and KPop Idols:
These are the books that were written by the idols themselves:
Kim Hyoyeon – Hyo Style. Yes, this is Girl Generation's Kim Hyoyeon. This is a book for those girls interested in fashion and girlish beauty. She reveals her personal stories and style with fashion tips depending on the occasion and makeup techniques. Purchase here.
Tablo – Blonote. Epik High's Tablo wrote this book with deep and emotional messages. It has positive and thought-provoking notes for you. It is in English and Korean. This is a book that actually really does interest me. Blonote is a beautiful book that you can easily relate to. Purchase here.
Tablo – Pieces of you. This is different than the Blonote. It has a collection of short stories and it sold over 50 000 copies in a week! The English version sold more than 200 000 copies and is still ranking as a best-seller in Korea. There is also an English version, and that probably why I  love Tablo so much, he thinks of translating his books. It even has it's Wikipedia page.  The book consists of ten short stories that he wrote while in college around the 2000s.
"My heart was closed. Cold. I was self-conscious and cynical.

These are the pieces of my youth, The small secrets and not-so-great expectations that defined my coming of age.

But through this craft, through my love for writing, I discovered a world outside of the small windowless one I had built for myself. A world of soft-spoken beauty.

So here I am, Choosing to kick away the ladder So that I may remain at your side.

I understand your solitude I see your shadow."

2009 Feb. Tablo
Lee Hongki – Nail Book. Hongki even won many prizes with this book. He does have a strong fashion sense. He's been doing his own nails for a while and even other celebrities. He also has a fashion line called SkullHong. I'm actually curious to know how it looks like.
Key, Teamin & Onew- The Sun's Children. Yes, this SHINee trio wrote a book. Well, actually, a travel guide book about Barcelona, Spain and there's even a trailer for you to watch. It has member's pictures and stories from their trip. They also make some food and restaurant recommendations. It is on Itunes and Amazon.
Goo Hyesun – Tango. Don't remember her? She used to play Geum Jandi on Boy's over Flowers. This book is a semi-autobiography romantic novel that talks about love and break-ups. Isn't that all you need to feed a romantic book? Her book was even a best seller and it was full of personal stuff, including drawings that she made herself. She is a very artistic person and that trait is apparent in this book. I haven't found a website yet where you can purchase this book.
Jang Geunsuk – Love Recipe. Excuse me mister prince of Asia! He hasn't been called that for a while now since he's been in Japan for so long and barely ever appears on dramas anymore. His book Love recipe was published in Japan and also had a DVD included. You can find about 20 recipes of his favorite meals. Purchase it on Amazon.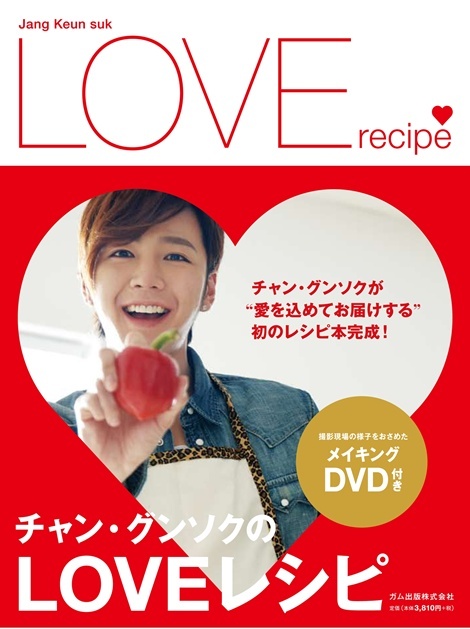 trailer:
Well, my dear readers, that's it for now. That's what I've come up with. I personally wish some other artists would write books. Like Ravi, N, Chen, RapMonster, Suga, D.O, Peniel, Hanbin, Bobby…ahhhh so many interesting lives and stories and artistic minds!!!!
See you next blog!!!